MG6 XPOWER listed in Forza Horizon 5
Haven't had chances to ride a MG brand yet? Then at least you can now experience the exhilarating speed MG has brought you in the virtual racing videogames. The 2021 MG6 XPOWER and the 2020 MG6 XPOWER TCR Edition have officially joined Forza Horizon 5 in January 2023. Come in and drive it to the Horizon Carnival Circuit to complete your best lap and experience the pleasure of driving.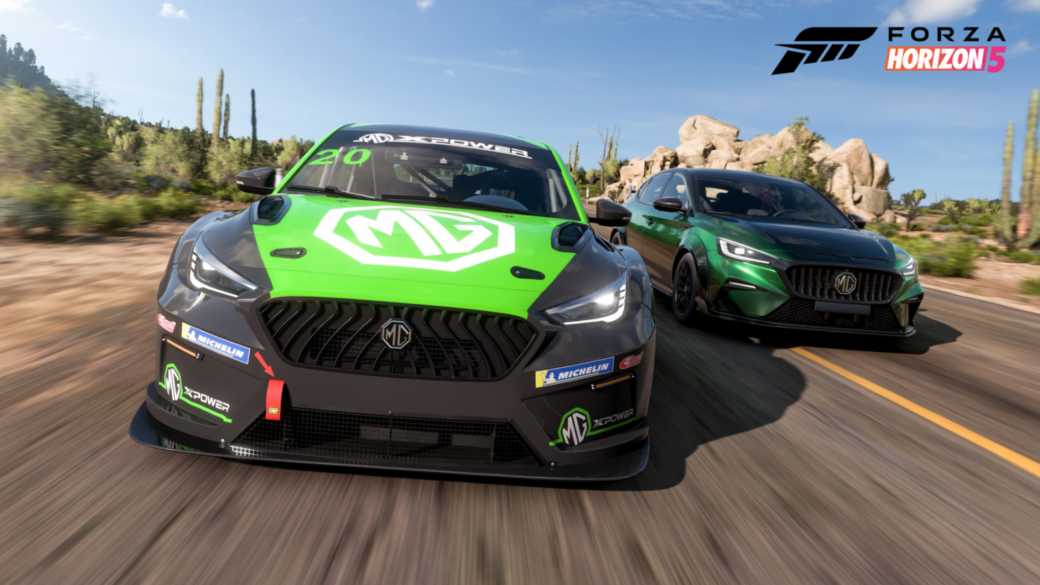 The very best racing games around
With a road trip spanning the harsh desert and lush rainforest, Forza Horizon 5 takes car lovers and fanatics on a road trip across Mexico. Playground Games has delivered its most ambitious and advanced entry yet, with a massive open world bringing countless trails to explore, dynamic seasons and weather, and countless other improvements to shake up every race.
Forza Horizon 5 is an absolute masterpiece of open-world racing, and has earned its place among the very best racing games on the market. This success is due in large part to the diversity of cars available in Forza Horizon 5. With the addition of the MG XPOWER models, players are able to experience the sportiness of this hundred-year-young motoring brand originated in the United Kingdom.
MG XPOWER: Racing Performance
The MG XPOWER was a sports car manufactured by MG Rover Company aimed at reviving the brand, the first of which came as a total surprise and looked unlike the contemporary sporty cars launched at that time; however, its power was impressive. Today, the MG marque continues to imbue the XPOWER with a youthful and sporty connotation, creating individual performance models and offering a rich selection of cars for the mass consumer who likes the thrill of speed.
MG6 XPOWER features Plug-in hybrid technology
The 2021 MG6 XPOWER packs in a high-performance plug-in hybrid system, a 1.5T Trophy mid-mounted direct-injection turbocharged engine with a high-power permanent-magnet synchronous motor, and a 10-speed EDU second-generation intelligent electric drive gearbox, which delivers 305PS maximum and 480Nm peak torque while sprinting from standstill to 100 kilometers in just six seconds.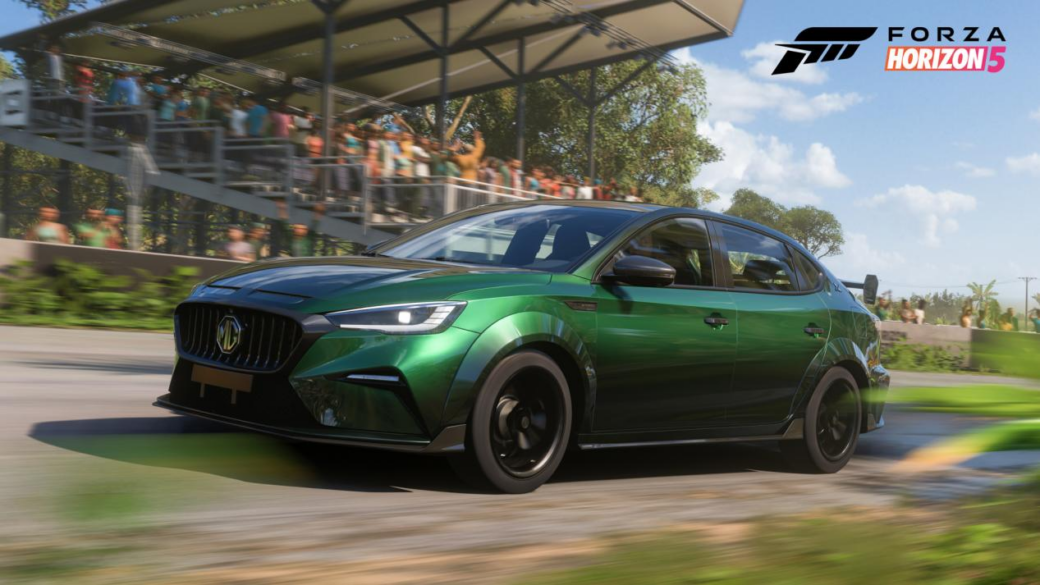 In the Forza Horizon 5, the MG6 XPOWER uses wide tires to provide a firmer grip. Its unique elastic suspension, large shock absorbers and stronger spring stabilizer bars all help it be even more powerful and more applicable in extreme driving situations. Furthermore, this MG6 XPOWER equipped with race-grade brakes, delivers exceptional braking performance from 100 km/h to full-on stopping in only 33 metres – bringing players comfort and peace of mind in and out of corners, as well as greater stability.
Sporty exteriors always grab the players attention, the MG6 XPOWER's ultra-wide body design makes for a dominating road presence, the aerodynamics of carbon fibre rear spoiler, which essentially defines all that XPOWER concept is all about.
MG6 XPOWER TCR with 350 Horse power
Based on the production car MG6 Sedan, MG6 XPOWER TCR has developed and won the Team and Class Championship of the year at the 2020 TCR China Championship.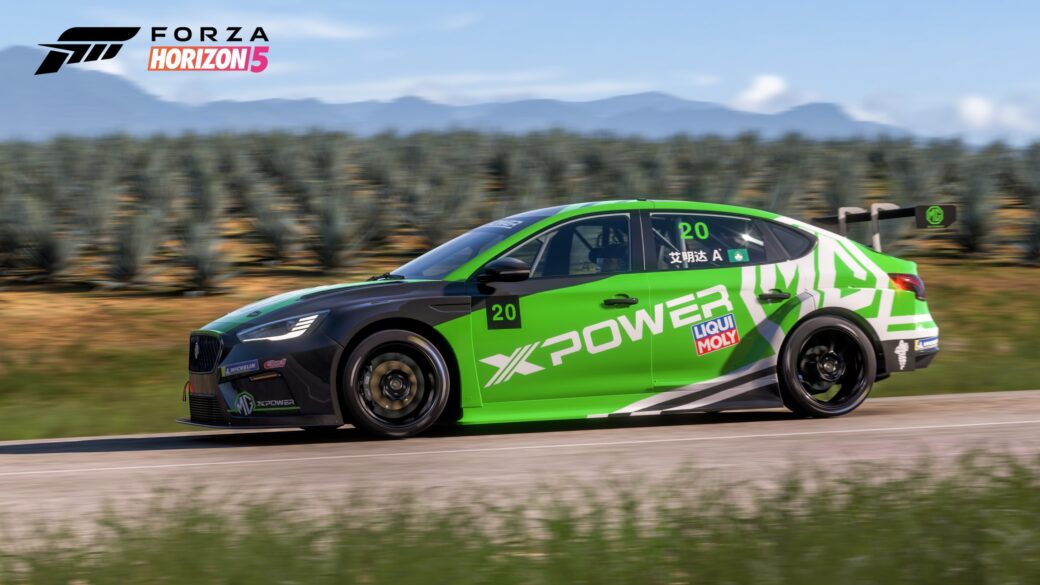 In the Forza Horizon 5, the performance of #20 MG6 XPOWER TCR should not be underestimated. It has a new Rally paint theme, and the visual impact is even more amazing. Not only that, compared with the MG6 XPOWER, the car is powered by a bigger 2.0 Turbo engine, with an output of 350 horsepower and a peak torque of 460 Nm, paired with a six-speed sequential gearbox for continuing the surge in power output. Furthermore, the #20 MG6 XPOWER TCR uses a dual master brake system, with four piston calipers on the front brakes and dual piston calipers on the rear, as well as control over the speed in a right-of-way range to help players keep on top of their results at Forza Horizon 5 Carnival Circuit.
Kick up the dust
MG has long-held racing gene and constantly explores leading-edge technologies to provide uses with driving pleasures, an unchanging development goal for the brand. The inclusion of both of the high-powered models in the Forza Horizon 5 lineup is recognition of their excellent hardcore.
Kick up the dust in Forza Horizon 5 adventure, there will be more MG models for you to try out at any time, anywhere.